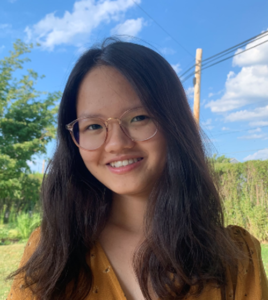 We are pleased to announce that effective June 27, 2022, Tram H. Le has accepted the position of Project Accounting in our Camp Hill Office. Tram will help strengthen our Admin/Finance department and provide support within Marketing efforts as well.
Tram will be responsible for the invoicing of Camp Hill projects including billing, budget, and accounting. She will also participate in Human Resources for the orientation of new hires and personnel files.
Tram graduated from Elizabethtown College with a Bachelor of Science degree in Mathematical Business and a minor in Computer Science. Before working with CCJM, Tram held an internship opportunity with a top-rated Accounting firm, expanding her understanding of all aspects within her new role. Currently, she resides in the Lancaster area. Tram enjoys traveling internationally since she has a vested interest in different cultures and cuisines. In her free time, she enjoys reading and cooking.
Please join us in welcoming Tram to the CCJM team!